Medios de contraste intravascular en tomografía computada y resonancia magnética: lo que el cíl­nico necesita saber
Intravascular contrast media in Computed Tomography and Magnetic Resonance Imaging: what the clinician needs to know.
Palabras clave:
medios de contraste, medios de contraste yodado, gadolinio, quelatos de gadolinio, daño renal agudo inducido por contraste, fibrosis sistémica nefrogénica
Resumen
Introducción: los medios de contraste en radiologí­a se utilizan para mejorar la visibilidad de los tejidos normales y patológicos, lo que permite distinguirlos entre sí mediante la modificación de las caracterí­sticas de imagen de los tejidos. Permite no solo una mejor evaluación morfológica de las lesiones, sino también una evaluación cinética funcional y de contraste. Objetivos: presentar una revisión actualizada sobre los medios de contraste intravascular en radioloí­a, con énfasis en los conceptos que el médico clínico no radiólogo debe tener presente al momento de su indicación. Métodos: se realizó una revisión bibliográfica de literatura radiológica relevante sobre medios de contraste intravascular: clasificación, indicaciones, contraindicaciones y precauciones que debe adoptar el médico clínico. Resultados: aunque los medios de contraste en radiología tienen un excelente perfil de seguridad, su uso no está exento de riesgos y debe basarse en criterios apropiados después de una evaluación clí­nica exhaustiva, ponderando riesgos y beneficios para cada paciente individual. Conclusión: la comunicación entre médicos tratantes, nefrólogos y radiólogos es fundamental para evaluar casos clínicos complejos o que requieran consideraciones especiales al momento de indicar la administración de un medio de contraste intravascular.
Descargas
Los datos de descargas todavía no están disponibles.
Citas
ACR Committee on Drugs and Contrast Media. (2018). ACR Manual on Contrast Media. American College of Radiology. Disponible en: https://www.acr.org/Clinical-Resources/Contrast-Manual
Beckett K, Moriarity A & Langer J. (2015). Safe use of contrast media: what the radiologist needs to know. Radiographics 35:1738–1750.
Bernstein EJ, Schmidt-Lauber C & Kay J. (2012). Nephrogenic systemic fibrosis: A systemic fibrosing disease resulting from gadolinium exposure. Best Practice & Research Clinical Rheumatology 26, 489–503.
Bridges MD, St Amant BS, Medio de contrasteNeil RB, Cernigliaro JG, Dwyer JP & Fitzpatrick PM. (2009). High-dose gadodiamide for catheter angiography and CT in patients with varying degrees of renal insufficiency: Prevalence of subsequent nephrogenic systemic fibrosis and decline in renal function. American Journal of Roentgenology 192, 1538–1543.
Carrasco S, Calles C, Marcin J, Fernández C & Lafuente J. (2014). Contraste basados en gadolinio utilizados en resonancia magnética. Radiología 56(S1), 21-28.
Choi JW & Moon W. (2019). Gadolinium deposition in the brain: current updates. Korean Journal of Radiology 20, 134-147.
Daftari Besheli L, Aran S, Shaqdan K, Kay J & Abujude H. (2014). Current status of nephrogenic systemic fibrosis. Clinical Radiology 69, 661–668.
Girardi M, Kay J, Elston DM, LeBoit PE, Abu-Alfa A & Cowper SE. (2011). Nephrogenic systemic fibrosis: Clinicopathological definition and workup recommendations. Journal of the American Academy of Dermatology 65, 1095–1106.e7.
Hao D, Ai T, Goerner F, Hu X, Runge V & Tweedle M. (2012). MRI contrast agents: basic chemistry and safety. Journal of Magnetic Resonance Imaging 36, 1060 - 1071.
Instituto de Salud Pública. (2018). Recomendaciones para la utilización de medio de contraste lineales basados en Gadolinio. Ministerio de Salud. Disponible en: http://www.ispch.cl/sites/default/files/comunicado/2018/05/Nota%20informativa.pdf
Katzberg RW, Newhouse JH. (2010) Intravenous contrast medium-induced nephrotoxicity: is the medical risk really as great as we have come to believe? Radiology 256,21–28.
Mazhar SM, Shiehmorteza M, Kohl CA, Middleton MS & Sirlin CB. (2009). Nephrogenic systemic fibrosis in liver disease: A systematic review. Journal of Magnetic Resonance Imaging 30, 1313–1322.
Méndez R & Graña F. (2010). Fármacos en radiología. En Radiología Esencial, ed. Del Cura JL, Pedraza S & Gayete A, pp. 65 – 77. Editorial Médica Panamericana.
Moreno-Romero JA, Segura S, Mascaro Jr JM, Cowper SE, Julià M, Poch E, Botey A & Herrero C. (2007). Nephrogenic systemic fibrosis: a case series suggesting gadolinium as a possible aetiological factor. The British Journal of Dermatology 157,783–7.
Nijssen EC, Rennenberg RJ, Nelemans PJ, Essers BA, Janssen MM, Vermeeren MA, Ommen VV & Wildberger JE. (2017). Prophylactic hydration to protect renal function from intravascular iodinated contrast material in patients at high risk of contrast-induced nephropathy (AMACING): a prospective, randomised, phase 3, controlled, open-label, non-inferiority trial. Lancet 389:1312–1322.
Ramalho J, Semelka RC, Ramalho M, Nunes RH, AlObaidy M & Castillo M. (2016). Gadolinium-based contrast agent accumulation and toxicity: an update. American Journal of Neuroradiology 37, 1192-1198.
Rodríguez P, Dena E, Basile R, Fuentes M, Fink G & Marbez E. (2008). Caracterización fisicoquímica y clínica de los medios de contraste intravasculares iodados. Anales de Radiología México 2,129-140.
Stratta P, Bozzola C & Quaglia M. (2012). Pitfall in nephrology: contrast nephropathy has to be differentiated from renal damage due to atheroembolic disease. Journal of Nephrology 25,282–289.
Suh YJ, Yoon SH, Hong H, Hahn S, Kang DY, Kang HR, Choi YH & Lee W. (2019). Acute adverse reactions to nonionic iodinated contrast media: A Meta-Analysis. Investigative Radiology 54,589-599.
Thomsen H & ESUR. (2018). ESUR Guidelines on Contrast Agents. European Society of Urogenital Radiology. Disponible en: http://www.esur.org/guidelines/
Tirada N, Dreizin D, Khati N, Akin E, Zeman RK. (2015). Imaging Pregnant and Lactating Patients. RadioGraphics 35,1751-1765.
Morcos SK. (2005) Review article: acute serious and fatal reactions to contrast media—our current understanding. The British Journal of Radiology 78,686–693.
Prieto-Rayo JC & Valera C. (2014). Farmacología clinica y seguridad de los medios de contraste yodados. Revista de Farmacología de Chile 7, 57-69.
Van der Molen A, Thomsen H, Morcos S. (2004). Effect of iodinated contrast media on thyroid function in adults. European Radiology 14,902-907.
Varela C, Prieto JC & Sepúlveda P. (2017). Actualización en medios de contraste endovenosos y riñón. En Avances en Diagnóstico por Imágenes: Urorradiología, ed. Varela C, pp. 1 - 13. Ediciones Journal.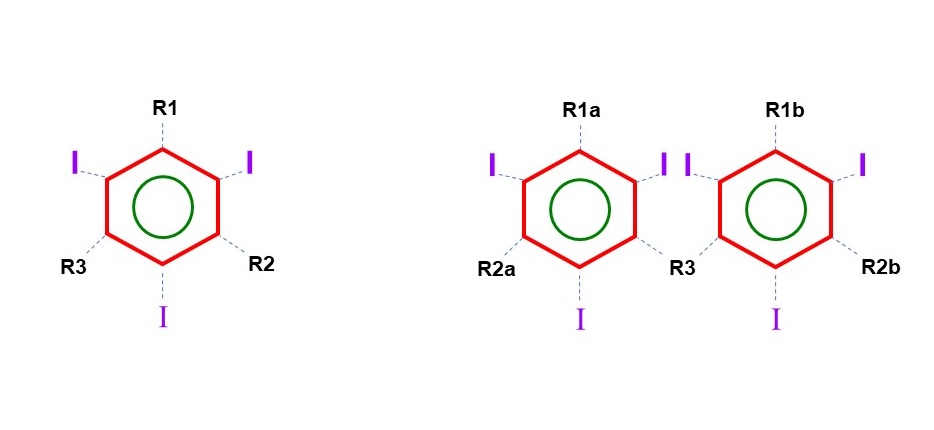 Descargas
Cómo citar
Garrido Cisterna, F. J., Rivera González, S. V., Pesenti Anjel, J. P., Riquelme Pizarro, C. R., & Huete Garín, I. Álvaro. (2020). Medios de contraste intravascular en tomografía computada y resonancia magnética: lo que el cíl­nico necesita saber: Intravascular contrast media in Computed Tomography and Magnetic Resonance Imaging: what the clinician needs to know. ARS MEDICA Revista De Ciencias Médicas, 45(1), 57–66. https://doi.org/10.11565/arsmed.v45i1.1625
Sección
Revisión narrativa