Efecto de un desayuno alto en ácidos grasos saturados vs insaturados, sobre las cifras postprandiales de glucosa y lípidos en pacientes Diabéticos tipo 2
Effect of a breakfast high in saturated vs unsaturated fatty acids on postprandial glucose and lipid values in type 2 diabetic patients
Palabras clave:
glucosa postprandial, lípidos postprandiales, grasas saturadas, grasas insaturadas, desayuno.
Resumen
Introducción.
La Diabetes tipo 2 es una enfermedad cuya prevalencia se incrementa rápidamente en los países de ingresos medianos y bajos. Los carbohidratos constituyen el principal determinante de las cifras posprandiales de glucosa, pero existe también influencia de los ácidos grasos sobre las cifras postprandiales de glucosa y lípidos. 
El objetivo del estudio es determinar si los niveles postprandiales de glucosa y lípidos, difieren entre un desayuno con ácidos grasos saturados vs ácidos grasos insaturados en pacientes con DMT2.
Métodos.
Es un estudio correlacional de tipo experimental, en el cual se realizó evaluación antropométrica (peso, talla, IMC, circunferencia de cintura, porcentaje de grasa y músculo) y evaluación bioquímica preprandial y postprandial (glucosa, colesterol total, colesterol HLD, colesterol LDL, triglicéridos) en 30 pacientes adultos con diabetes tipo 2, a los cuales se les administró dos tipos de desayunos, el uno con aporte de ácidos grasos saturados y el otro de ácidos grasos insaturados, con la misma carga calórica. 
Resultados.
La ingesta de ácidos grasos saturados producen una mayor elevación de las cifras postprandiales de glucosa (p=0,01) y no de los lípidos postprandiales. 
Los ácidos grasos insaturados, permitieron llegar al objetivo de glucosa postprandial recomendada (<140ml/dl), en un mayor porcentaje de pacientes (p=0,02).
Conclusiones.
El consumo de un desayuno alto en ácidos grasos insaturados permitió un mejor control de las cifras postprandiales de glucosa en comparación con el consumo de un desayuno alto en ácidos grasos saturados. No existió diferencia en las cifras de lípidos posprandiales  en los dos tipos de desayuno.
Descargas
La descarga de datos todavía no está disponible.
Citas
GBD 2015 Risk Factors Collaborators. Global, regional, and national comparative risk assessment of 79 behavioural, environmental occupational, and metabolic risks or clusters of risks, 1990–2015: a systematic analysis for the Global Burden of Disease Study 2015. Lancet, 2016; 388(10053):1659-1724
Centers for Disease Control and Prevention. About Underlying Cause of Death 1999–2015. CDC WONDER Database. http://wonder.cdc.gov/ucd-icd10.html. December 2016.
NCD Risk Factor Collaboration (NCD-RisC). Worldwide trends in diabetes since 1980: a pooled analysis of 751 population-based studies with 4*4 million participants. Lancet 2016
American Diabetes Association. Diabetes Care 2018 Jan; 41(Supplement 1): S13-S27
Gæde P, Andersen H, Parving H, and Pedersen O. Effect of a Multifactorial Intervention on Mortality in Type 2 Diabetes. N Engl J Med 2008; 358:580-591
White W, Kupfer S, Zannad F, Mehta C, Wilson C, et al . Cardiovascular Mortality in Patients With Type 2 Diabetes and Recent Acute Coronary Syndromes From the EXAMINE Trial. Diabetes Care Jul 2016, 39 (7) 1267-1273
Mazzone T, Chait A, Plutzky J. (2008). Cardiovascular disease risk in type 2 diabetes mellitus: insights from mechanistic studies. Lancet; 371:1800–1809.
Bonora E, Corrao G, Bagnardi V, Ceriello A, Comaschi M. Prevalence and correlates of post-prandial hyperglycaemia in a large sample of patients with type 2 diabetes mellitus. Diabetologia. 2006 May;49(5):846-54
Caio Eduardo Goncalves Reis. Brasil (2015). Safety in the hypertriglyceridemia treatment with n-3 polyunsaturated fatty acids on glucose metabolism in subjects with type 2 diabetes mellitus. Nutr. Hosp. 2015, vol.31, n.2, pp.570-576
King P, Peacock I, Donnelly R. The UK prospective diabetes study (UKPDS): clinical and therapeutic implications for type 2 diabetes. Br J Clin Pharmacol. 1999;48(5):643-8.
Nathan DM, Lachin J, Cleary P, Orchard T, Brillon DJ, Backlund JY, O'Leary DH, Genuth S; Intensive diabetes therapy and carotid intima-media thickness in type 1 diabetes mellitus Diabetes Control and Complications Trial; Epidemiology of Diabetes Interventions and Complications Research Group. N Engl J Med. 2003 Jun 5;348(23):2294-303
Hanefeld M, Fischer S, Schmechel H, Rothe G, Schulze . Diabetes Intervention Study: Multi-Intervention Trial in Newly Diagnosed NIDDM. Diabetes Care 1991 Apr; 14(4): 308-317.
Cavalot F, Pagliarino A, Valle M, et al. Postprandial blood glucose predicts cardiovascular events and all-cause mortality in type 2 diabetes in a 14-year follow-up: lessons from the San Luigi Gonzaga Diabetes Study. Diabetes Care. 2011;34(10):2237-43.
Kang, M. J., Seo, J. S., Kim, E. M., Park, M. S., Woo, M. H., Ju, D. L., Wie, G. A., Lee, S. M., Cha, J. A., … Sohn, C. M. (2015). Development of job standards for clinical nutrition therapy for dyslipidemia patients. Clinical nutrition research, 4(2), 76-89.
Riobó Serván P. Obesity and Diabetes. Nutr Hosp. 2013 Sep;28 Suppl 5:138-43
Gastaldelli A, Gaggini M, DeFronzo R. Role of Adipose Tissue Insulin Resistance in the Natural History of Type 2 Diabetes: Results From the San Antonio Metabolism Study. Diabetes 2017 Apr; 66(4): 815-822.
De Souza RJ, Mente A, Maroleanu A, Cozma AI, Ha V, Kishibe T, Uleryk E, Budylowski P, Schunemann H, Beyene J, Anand SS (2015) Intake of saturated and trans unsaturated fatty acids and risk of all cause mortality, cardiovascular disease, and type 2 diabetes: systematic review and meta-analysis of observational studies. BMJ 351:h3978.
Sambra Vásquez, Verónica, Rojas Moncada, Pamela, Basfi-fer, Karen, Valencia, Alejandra, Codoceo, Juana, Inostroza, Jorge, Carrasco, Fernando, & Ruz Ortiz, Manuel. (2015). Impacto de los acidos grasos de la dieta sobre el perfil lipidico, la sensibilidad a la insulina
y la funcionalidad de las celulas β pancreaticas en sujetos diabeticos tipo 2. Nutrición Hospitalaria, 32(3), 1107-1115. https://dx.doi.org/10.3305/nh.2015.32.3.8780
Liu, S., van der Schouw, Y.T., Soedamah-Muthu, S.S. et al. Eur J Nutr (2018). https://doi.org/10.1007/s00394-018-1630-4
Ericson U, Hellstrand S, Brunkwall L, Schulz C-A, Sonestedt E, Wallström P, Gullberg B, Wirfält E, Orho-Melander M (2015) Food sources of fat may clarify the inconsistent role of dietary fat intake for incidence of type 2 diabetes. Am J Clin Nutr 101(5):1065–1080.
Forouhi NG, Koulman A, Sharp SJ, Imamura F, Kroger J, Schulze MB, Crowe FL, Huerta JM, Guevara M, Beulens JW, van Woudenbergh GJ, Wang L, Summerhill K, Griffin JL, et al Feskens EJ, Amiano P, Boeing H, Clavel-Chapelon F, Dartois L, Fagherazzi G, Franks PW, Gonzalez C, Jakobsen MU, Kaaks R, Key TJ, Khaw KT, Kuhn T, Mattiello A, Nilsson PM, Overvad K, Pala V, Palli D, Quiros JR, Rolandsson O, Roswall N, Sacerdote C, Sanchez MJ, Slimani N, Spijkerman AM, Tjonneland A, Tormo MJ, Tumino R, van der AD, van der Schouw, Langenberg YT, Riboli C, Wareham E NJ (2014) Differences in the prospective association between individual plasma phospholipid saturated fatty acids and incident type 2 diabetes: the EPIC-InterAct case-cohort study. Lancet Diabetes Endocrinol 2(10):810–818. https://doi.org/10.1016/s2213-8587(14)70146-9
PÉREZ G., Clara Eugenia; GUERRERO F., Carlos Arturo. Ácidos grasos en la dieta diabetes mellitus e insulino resistencia. Revista de la Facultad de Medicina, [S.l.], v. 54, n. 2, p. 134-142, abr. 2006. ISSN 2357-3848. Disponible en: <https://revistas.unal.edu.co/index.php/revfacmed/article/view/43852/63731>. Fecha de acceso: 13 feb. 2019
Avogaro A. Postprandial Glucose: Marker or Risk Factor?. Diabetes Care Oct 2011, 34 (10) 2333-2335; DOI: 10.2337/dc11-1442
Clark N. Postprandial Blood Glucose, Cardiovascular Events, and All-Cause Mortality: How Do We Use Postprandial Glucose in Clinical Practice?. Clinical Diabetes 2012 Apr; 30(2): 67-69. https://doi.org/10.2337/diaclin.30.2.67
Ceriello A. Point: Postprandial Glucose Levels Are a Clinically Important Treatment Target. Diabetes Care 2010 Aug; 33(8): 1905-1907. https://doi.org/10.2337/dc10-0634
Shiraiwa T, Kaneto H, MD, Miyatsuka T, MD, Kato K, Yamamoto K, et al. Postprandial Hyperglycemia Is a Better Predictor of the Progression of Diabetic Retinopathy Than HbA1c in Japanese Type 2 Diabetic Patients. Diabetes Care 2005 Nov; 28(11): 2806-2807. https://doi.org/10.2337/diacare.28.11.2806
Kones R, Howell S, Rumana U. n-3 Polyunsaturated Fatty Acids and Cardiovascular Disease: Principles, Practices, Pitfalls, and Promises - A Contemporary Review. Med Princ Pract. 2017;26(6):497-508.
Tenenbaum A, Fisman EZ. Omega-3 polyunsaturated fatty acids supplementation in patients with diabetes and cardiovascular disease risk: does dose really matter?. Cardiovasc Diabetol. 2018;17(1):119. Published 2018 Aug 28. doi:10.1186/s12933-018-0766-0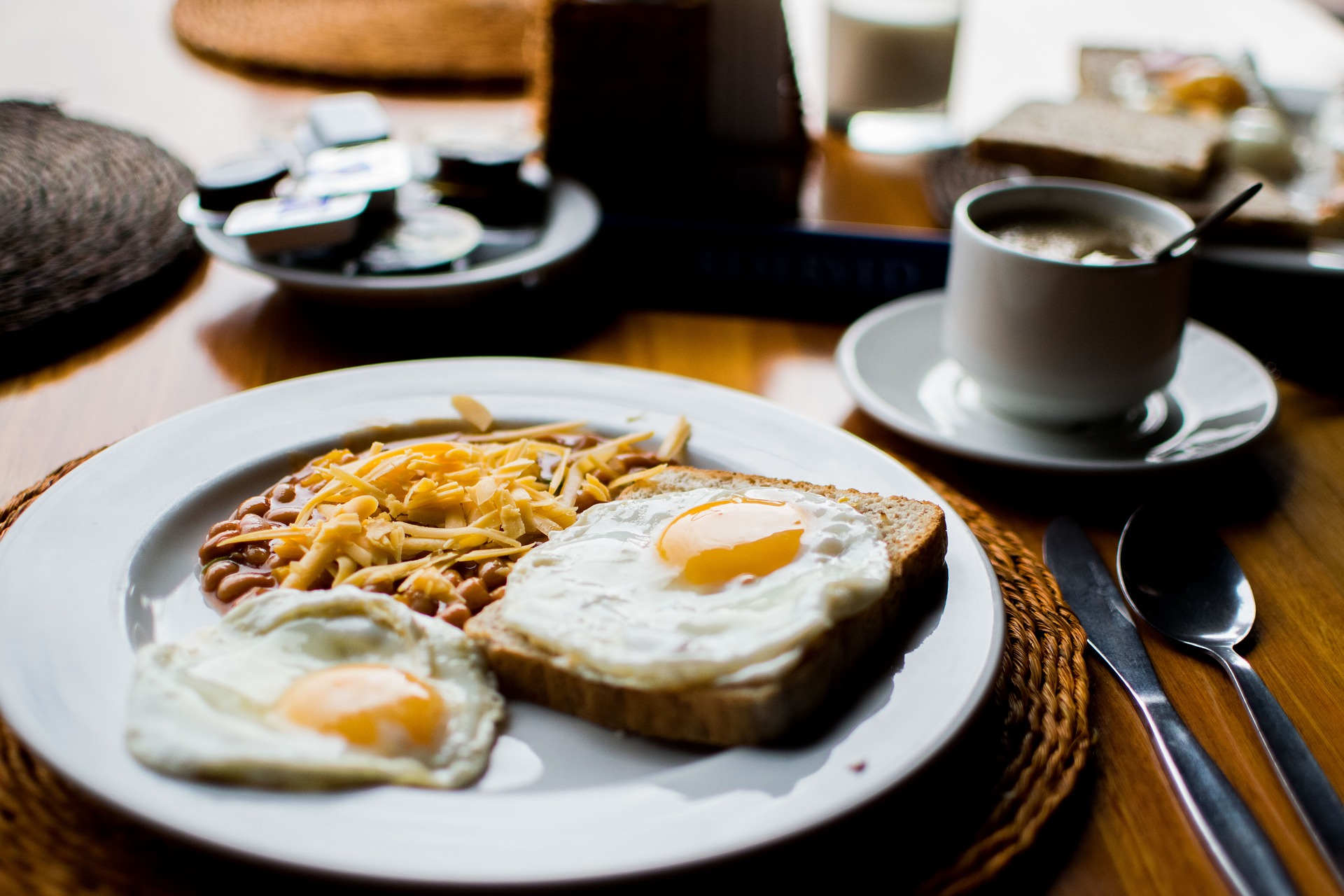 Cómo citar
Castro Burbano, J. A., & Sanchez, L. D. (2020). Efecto de un desayuno alto en ácidos grasos saturados vs insaturados, sobre las cifras postprandiales de glucosa y lípidos en pacientes Diabéticos tipo 2: Effect of a breakfast high in saturated vs unsaturated fatty acids on postprandial glucose and lipid values in type 2 diabetic patients . ARS MEDICA Revista De Ciencias Médicas, 45(1), 32-39. https://doi.org/10.11565/arsmed.v45i1.1600
Sección
Artículos de investigación
Derechos de autor 2020 ARS MEDICA Revista de Ciencias Médicas
Esta obra está bajo licencia internacional
Creative Commons Reconocimiento 4.0
. Aquellos autores/as que tengan publicaciones con esta revista, aceptan los términos siguientes:
Los autores/as conservarán sus derechos de autor y garantizarán a la revista el derecho de primera publicación de su obra, el cuál estará simultáneamente sujeto a la Licencia de reconocimiento de Creative Commons que permite a terceros compartir la obra siempre que se indique su autor y su primera publicación esta revista.
Los autores/as podrán adoptar otros acuerdos de licencia no exclusiva de distribución de la versión de la obra publicada (p. ej.: depositarla en un archivo telemático institucional o publicarla en un volumen monográfico) siempre que se indique la publicación inicial en esta revista.
Se permite y recomienda a los autores/as difundir su obra a través de Internet (p. ej.: en archivos telemáticos institucionales o en su página web) antes y durante el proceso de envío, lo cual puede producir intercambios interesantes y aumentar las citas de la obra publicada. (Véase El efecto del acceso abierto).