Selección de residentes en la formación de psiquiatría: ¿Qué atributos buscan los docentes de un centro formador y por qué medios?
Resident selection in psychiatry: what attributes are sought and by what means?
Palabras clave:
selección de residentes, entrevista
Resumen
Introducción: la formación en Psiquiatrí­a tiene como primer desafí­o elegir los candidatos ideales para desempeñarse óptimamente como residentes, alcanzando las competencias necesarias para un posterior ejercicio de la especialidad. En general, no se cuenta con instrumentos especí­ficos de selección de residentes, utilizándose diversas estrategias de elección de candidatos a la especialidad. El objetivo del presente estudio es identificar los atributos y los medios de selección que un grupo de académicos consideran necesarios al momento de seleccionar a los candidatos a sus programas de residencia en Psiquiatrí­a.
MetodologÃía: se realizó una investigación cualitativa de tipo encuesta de percepción utilizando el Método Delphi. La encuesta se envió, por medio de una plataforma web, a todos los académicos del Departamento de Psiquiatría de la Pontificia Universidad Católica de Chile (n=39).
Resultados: los atributos mencionados fueron agrupados en 8 dominios. Las principales categorí­as identificadas por los encuestados fueron: profesionalismo (41%), motivación por la especialidad (33%), habilidades de comunicación (13%) y estabilidad psicológica (12%). El principal instrumento mencionado para evaluar los atributos de los postulantes fue la entrevista personal. Las publicaciones científicas, las notas de pregrado y las cartas de recomendación son mencionadas secundariamente.
Conclusiones: el actuar profesional en la acción médica, medido como profesionalismo, en este estudio es atributo esencial en un postulante a un programa de residencia en Psiquiatría. Aunque las entrevistas personales han demostrado poco valor predictivo con el rendimiento del residente durante su formación, siguen siendo un instrumento muy requerido en los procesos de selección de residentes.
Descargas
Los datos de descargas todavía no están disponibles.
Citas
Agarwal V., Bump G., Heller M., Chen LW., Brnasteter B., Amesur N., et al. (2018). Do residency selection factors predict radiology resident performance? Acad Radiol, 25, 397-402.
Berner ES., Brooks C. & Erdmann JB. (1993). Use of the USMLE to select residents. Acad Med, 68, 753-759.
Brothers TE. & Wetherholt S. (2007). Importance of faculty interview during the resident application process. J Surg Edu, 64, 378-385.
Clouet-Huerta D., González B. & Correa K. (2017). Especialización médica en Chile: tipos, mecanismos y requisitos de postulación. Una actualización de los procesos para los médicos generales. Rev Med Chile, 145, 1454-1462.
Dawkins K., Ekstrom R., Maltbie A. & Golden R. (2005). The relationship between psychiatry residency applicant evaluations and subsequent residency performance. Acad Psychiatry, 29, 69-750.
Dubovsky S., Gendel M., Duvosky A., Levin R., Rose J. & House R. (2008). Can admissions interviews predict performance in residency? Acad Psychiatry 32, 498-503.
Escuela de Medicina PUC. (2019). La nueva forma de enseñar medicina centrada en las competencias - Escuela de Medicina. Disponible en: https://medicina.uc.cl/noticias/la-nueva-forma-de-ensenar-medicina-centrada-en-las-competencias. Acceso: 5 de junio 2019.
Egol KA., Collins J. & Zuckerman JD. (2019). Success in orthopaedic training: resident selection and predictors of quality performance. J Am Acad Orthop Surg. 19, 72-80.
Green M., Jones P. & Thomas X. (2009). Selection criteria for residency: results of a national program directors survey. Acad Med, 84, 362-367.
Harfmann K. & Zirwas M. (2011). Can performance in medical school predict performance in residency? J Am Acad Dermatol. 65, 1010–1022.
Hamdy H., Prasad K., Anderson MB., Schrpbier A., Williams R., Zwierstra R., et al. (2006). BEME systematic review: predictive values of measurements obtained in medical schools and future performance in medical practice. Med Teach. 28, 103–116.
Hartman ND, Lefebvre CW. & Manthey DE. (2019). A narrative review of the evidence supporting factors used by residency program directors to select applicants for interviews. J Grad Med Educ, 11, 268-273.
Illahi Y., Alkhoury G., Khan Z., Barnett W. & Assaly R. (2017). Panel interview for internal medicine selection: pors and cons. Int J Med Educ, 8, 59-60.
Jaramillo L. & Martín E. (2012). Evaluación integral de residentes de psiquiatría: un complemento del proceso de admisión al programa. Rev Colomb Psiquiat. 41, 104-112. Disponible en: http://www.scielo.org.co/scielo.php?script=sci_arttext&pid=S0034-74502012000500011&lang=es. Acceso: 29 de mayo 2019.
Kenny, S., McInnes, M. & Singh, V. (2013). Associations between residency selection strategies and doctor performance: a meta-analysis. Med Educ 47: 790-800.
Linstone, H. (2002). The Delphi Method: Techniques and Applications. H. Linstone and M. Turoff (Eds.). Disponible en: https://web.njit.edu/~turoff/pubs/delphibook/index.html. Acceso: 15 de junio 2019.
Lobato, R., Lagares, A., Villena, V., García J., Jiménez-Roldan L., Munarriz P., et al. (2015). La selección de los graduados en Medicina para los puestos de residencia. Estudio comparativo de los métodos usados en diferentes países. Neurocirugía, 26, 3–12.
Lorusso N. & Gonzalez B. (2013). Variabilidad de los procesos selectivos para el acceso a las especialidades médicas en Europa: entre convergencia y divergencia. FEM: Revista de la Fundación Educación Médica, 16, 215–218. Disponible en: http://scielo.isciii.es/scielo.php?script=sci_arttext&pid=S2014-98322013000600005. Acceso: 25 de mayo 2019.
MINSAL (2019). Concurso 2019 para médicos y odontólogos. Https://www.minsal.cl/concurso-medicos-odontologos-2019. Acceso 21 junio 2019.
Prober C., Kolars J., First L. & Melnick D. (2016). A plea to reassess the role of United States Medical Licensing Examination Step 1 scores in residency selection. Acad Med, 91:12–15.
Shiroma P. & Alarcon R. (2010). Selection factors among international medical graduates and psychiatric residency performance. Acad Psychiatry, 34, 128-131.
Smilen S., Funai E. & Bianco A. (2001). Residency selection: should interviewers be given applicants' board scores? Am J Obstet Gynecol, 184 (3), 508–513.
Stephenson-Famy A., Houmard B., Oberoi S., Manyak A., Chiang S. & Kim S. (2015). Use of the Interview in Resident Candidate Selection: A Review of the Literature. J Grad Med Educ, 7, 540-548. Disponible en: https://www.ncbi.nlm.nih.gov/pmc/articles/PMC4675409/. Acceso: 15 de junio 2019.
Strand EA., Moore E. & Laube DW. (2011). Can a structured, behavior- based interview predict future resident sucess? Am J Obstet Gynecol, 204, 446.e1-446.e13.
CanMEDS. (2019). The Royal College of Physicians and Surgeons of Canada. Disponible en: http://www.royalcollege.ca/rcsite/canmeds/canmeds-framework-e. Acceso: 22 de mayo 2019.
Wagner J., Schneberk T., Zobrist M., Hern HG., Jordan J., Boysen-Osborn M. et al. (2017). What predicts performance? A multicenter study examining the association between resident performance, rank list position, and United States Medical Licensing Examination Step 1 Scores. J Emerg Med 52, 332-340.
Wagoner N, Suriano J. & Stoner J. (1986). Factors used by program directors to select residents. J Med Educ. 61, 10–21.
Wagoner N. & Suriano R. (1992). Recommendations for changing the residency selection process based on asurvey of program directors. Acad Med, 67, 459-465.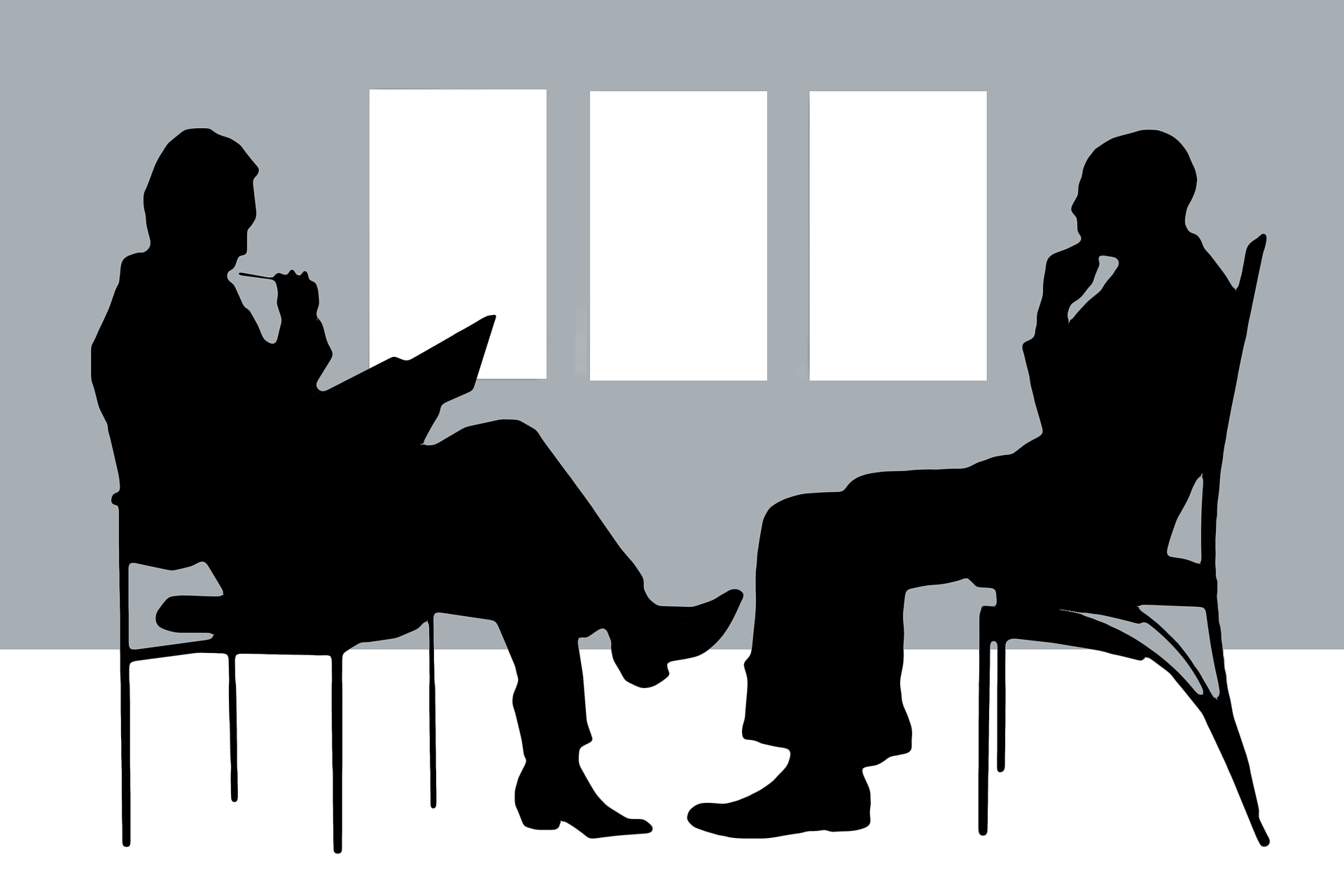 Descargas
Cómo citar
Pacheco Pacheco, B. E., Valdés Rojic, F., Kobus Garí­n, V., & Bedregal, P. (2020). Selección de residentes en la formación de psiquiatría: ¿Qué atributos buscan los docentes de un centro formador y por qué medios? Resident selection in psychiatry: what attributes are sought and by what means?. ARS MEDICA Revista De Ciencias Médicas, 45(1), 13–20. https://doi.org/10.11565/arsmed.v45i1.1595
Sección
Artículos de Investigación